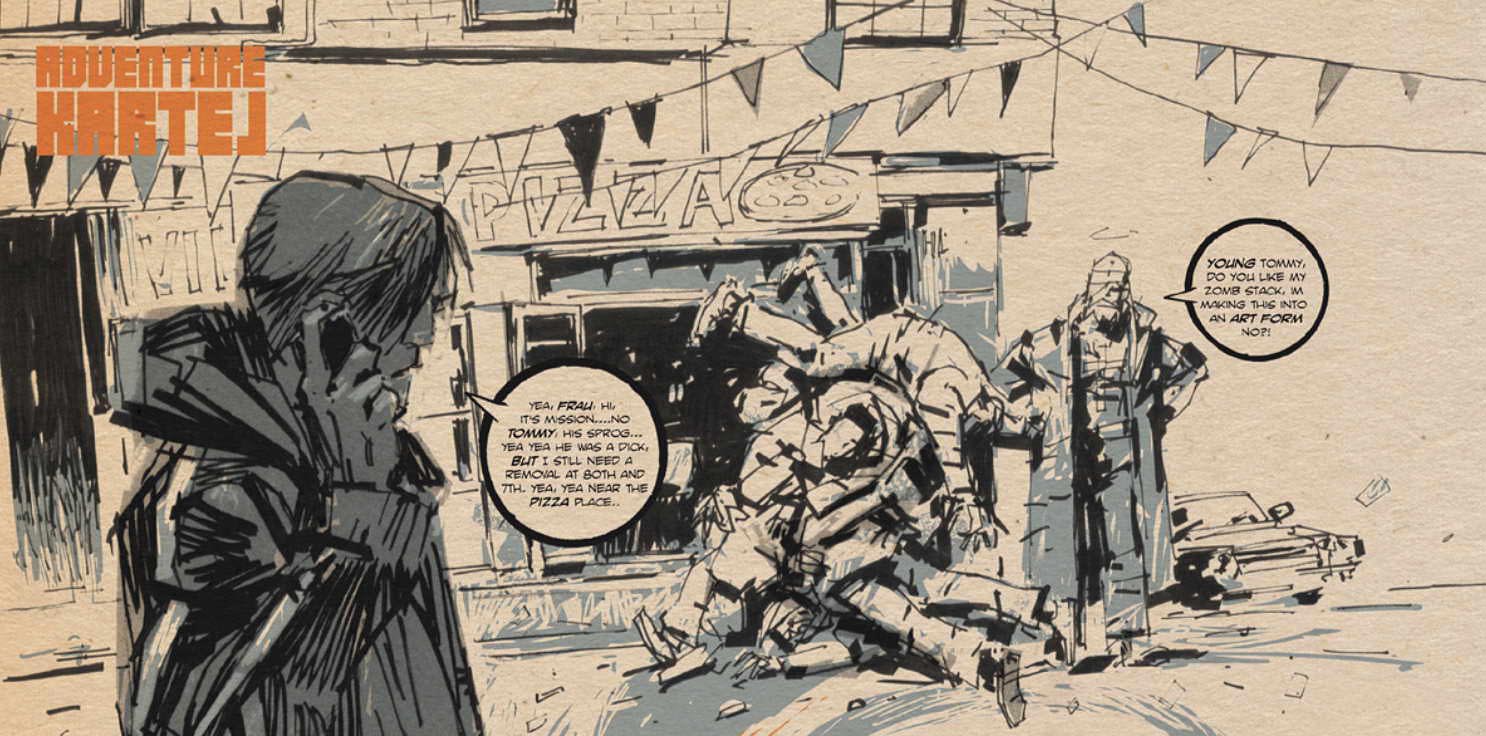 ADVENTURE KARTEL
is an animated series based on the popular comic book and toy line by internationally acclaimed artist Ashley Wood (WORLD WAR ROBOT, METAL GEAR SOLID). A fantastical steam-punk world of robots, zombies, and astronaut assassins await.
The Adventure Kartel

STORY
Tommy Mission has never done anything right in his life. At least not in the eyes of his brave and stoic adventurer father Bleak Mission, nor his eccentric and dramatic combat instructor Fighting J.C.. All he's ever wanted is to be left alone with his larger-than-life girlfriend, Little Shadow. However, Tommy will soon discover that nothing in his life is ever easy, because everywhere he goes chaos follows, and his girlfriend Little Shadow is an Egyptian goddess being hunted down by none other than his father's elite soldier organization, "The Adventure Kartel".

Genre:Adventure/Romance
Format:20min/episode,12 episodes/season
Status:Pre-production
Language:Chinese, English
Primary Audience:17+